We're

Hannah
&
Emmett
Our long-story-short goes something like this…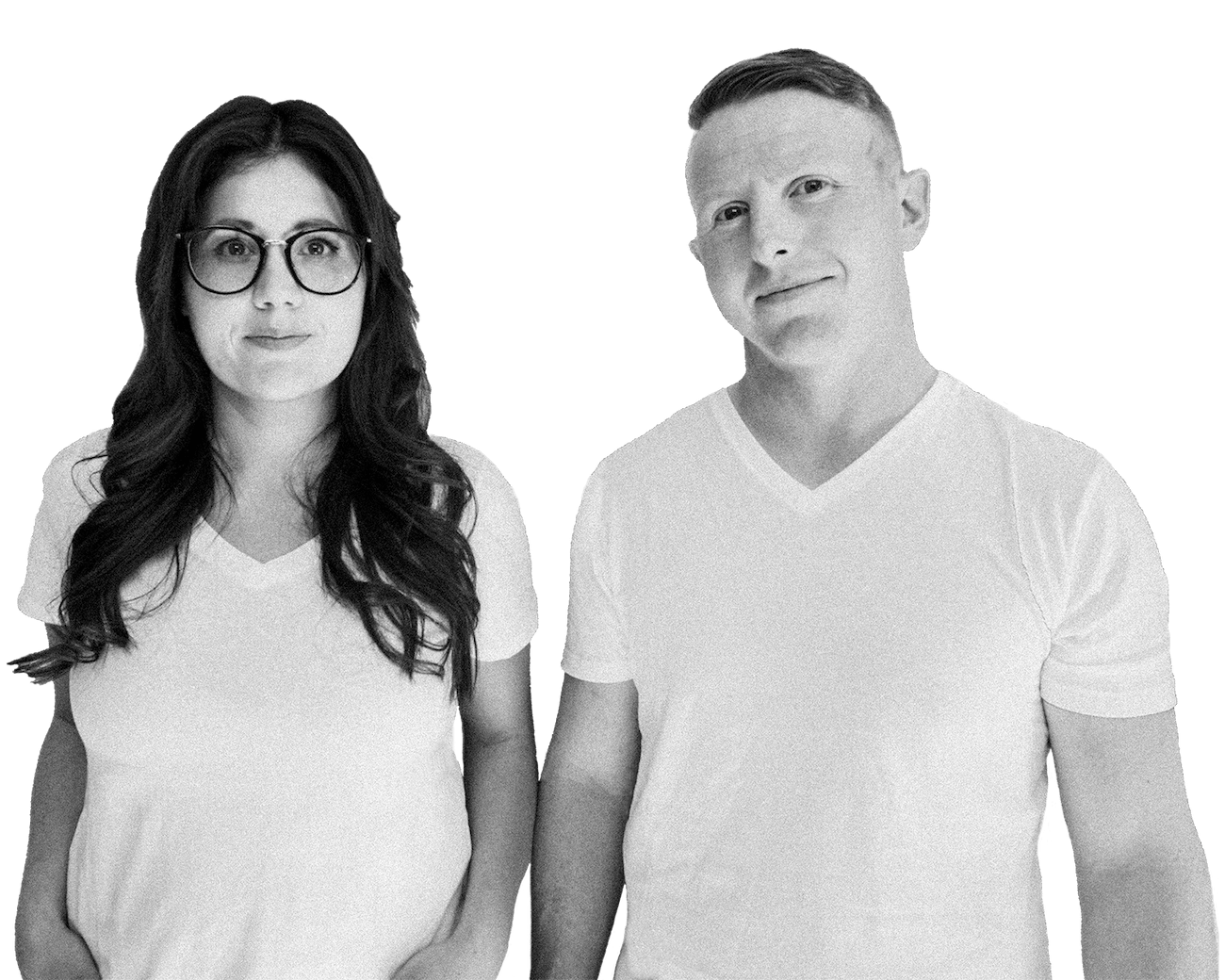 Our long-story-short goes something like this…
Hannah:
Born and raised in beautiful British Columbia; childhood love for acting and fashion; studies set, costume and lighting design in university; meets Emmett.
Emmett:
Born in Ireland; childhood spent drawing things and making in his dad's workshop; architecture studies in Dublin; moves to BC for work and play; meets Hannah.
Hannah & Emmett:
Met on Boxing Day; chatted about art and design; hit it off big time; move in together; marry; have kids; buy a CNC machine and start Steveston Creative!
It all started with an "&"
This simple ampersand was our proof of concept. We posted it on Instagram and it got a glowing response from our followers. We knew we were on to something! From that one post, the custom orders started flowing in and they haven't stopped since. Our combined skills in art, design, and fabrication make us the perfect team; & the story continues...
Steveston Creative's unique approach comes from our respective backgrounds and skillsets in art, design, lighting, fabrication, architecture, and construction. Working in these fields means we are well-versed in delivering high-quality projects, on time, and within budget.
Physically, we are located on Canada's beautiful west coast. You can find us creating pieces in our own studio in Victoria, BC and we also operate rentals out of Bespoke Decor, located in Burnaby, BC.
We love our area's history of innovative use of light and space. In the 1950's, Vancouver was home to over 19,000 traditional neon signs; that's more neon lights per person than anywhere else in the world (except Shanghai). Today, our modern LED Neon signs use a more energy efficient and safer version of those fragile glass neon signs, but we like to think we're now a small part of that history!
Of course, not everyone can come and see us in person, but our site also functions as our online studio! Wherever you are, you can see our work. All the services we offer are here in one place: you can rent something for your event, buy one of our original designs, or create a custom sign of your own. Feel free to take a look around.
And the name? "Steveston" comes from the picturesque little fishing village in BC where Steveston Creative was born in 2019. We are no longer based in Steveston, but we kept the name since it's part of our story! The only downside is people think our name is "Steve" when they reach out; we often get emails starting with "Hi, Steve"...